ParaMed Home Health Care Accredited with Exemplary Standing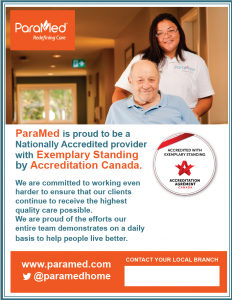 ParaMed is proud to be a Nationally Accredited provider with Exemplary Standing by Accreditation Canada.
We are committed to working even harder to ensure that our clients continue to receive the highest quality care possible.
We are proud of the efforts our entire team demonstrates on a daily basis to help people live better.