HEALTH SUPPORT SERVICES (HSS) PROVIDES SUPPORT TO PATIENTS NATIONALLY
Health Support Services (HSS) provides Nursing support to patients receiving:
Specialty drugs
Patient Support Programs
Clinical Trials
Specialized Health Support Services
Insurance Health Benefits Support
Chronic Disease Management support
Pharmacy Support Programs
Health & Wellness Programs
Nurses and other Regulated Healthcare Professionals either administer drugs, train patients for self-administration, provide consultative support or provide other support services.
These Nursing support services are a vital link between the pharmaceutical company, the physician, the Specialty Pharmacy, Patient Support Program, insurance benefits, employer wellness programs and the patient. Utilizing a National Nursing support services organization allows more effective management of patients and ensures that the proper service is being delivered.
The Nursing support agency can be contracted by the Patient Support Program, the Specialty Pharmacy, pharmaceutical company, insurance company, employer or the patient.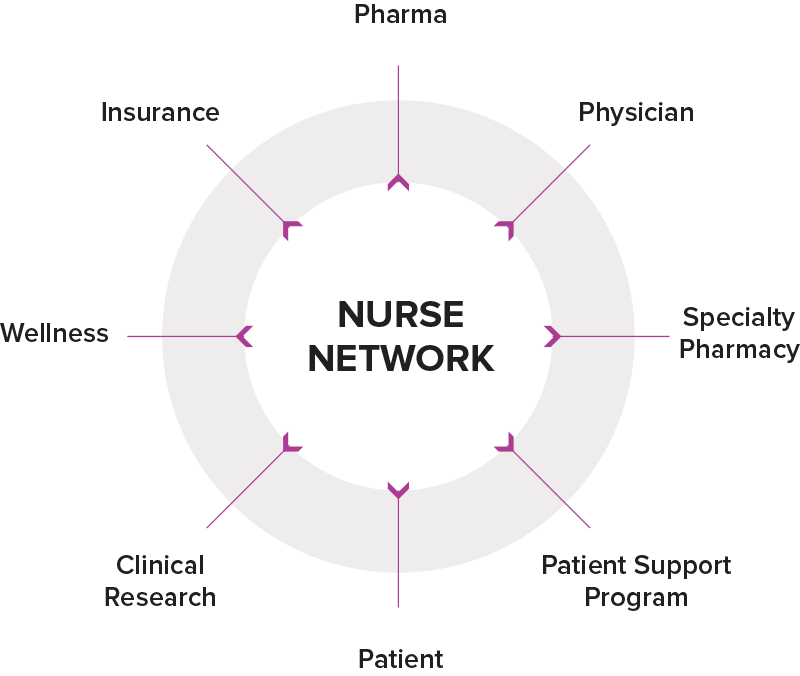 To inquire about our services, please fill out the contact form below.
Or call for more information at
1-833-832-2471