Safe. Secure. Confidential.
Canada's innovative pioneers to online pre-placement validation. Organizations across the country rely on our trusted technology and deep experience to safely and easily manage pre-placement compliance.
Secure Online Portal

The easy-to-use online portal is your one-stop source for all your data and reports

Expert Team

Our dedicated team of nurses validate that students have met pre-placement requirements and provide comprehensive support every step of the way

Placement Ready

Student confirmed to have met medical and non-medical program requirements and are ready for placement
ParaMed is one of Canada's first health care providers to offer a pre-placement validation service.
Alleviating the administrative demands on staff and faculty while providing students with an intuitive and user-friendly interface. Our platform provides an array of solutions that accurately manage the placement eligibility process, and provides transparency for both medical and non-medical compliance.
Let us take care of the pre-placement validation process, so your administrators have more time to support students to meet their learning objectives for their programs.
More About Paramed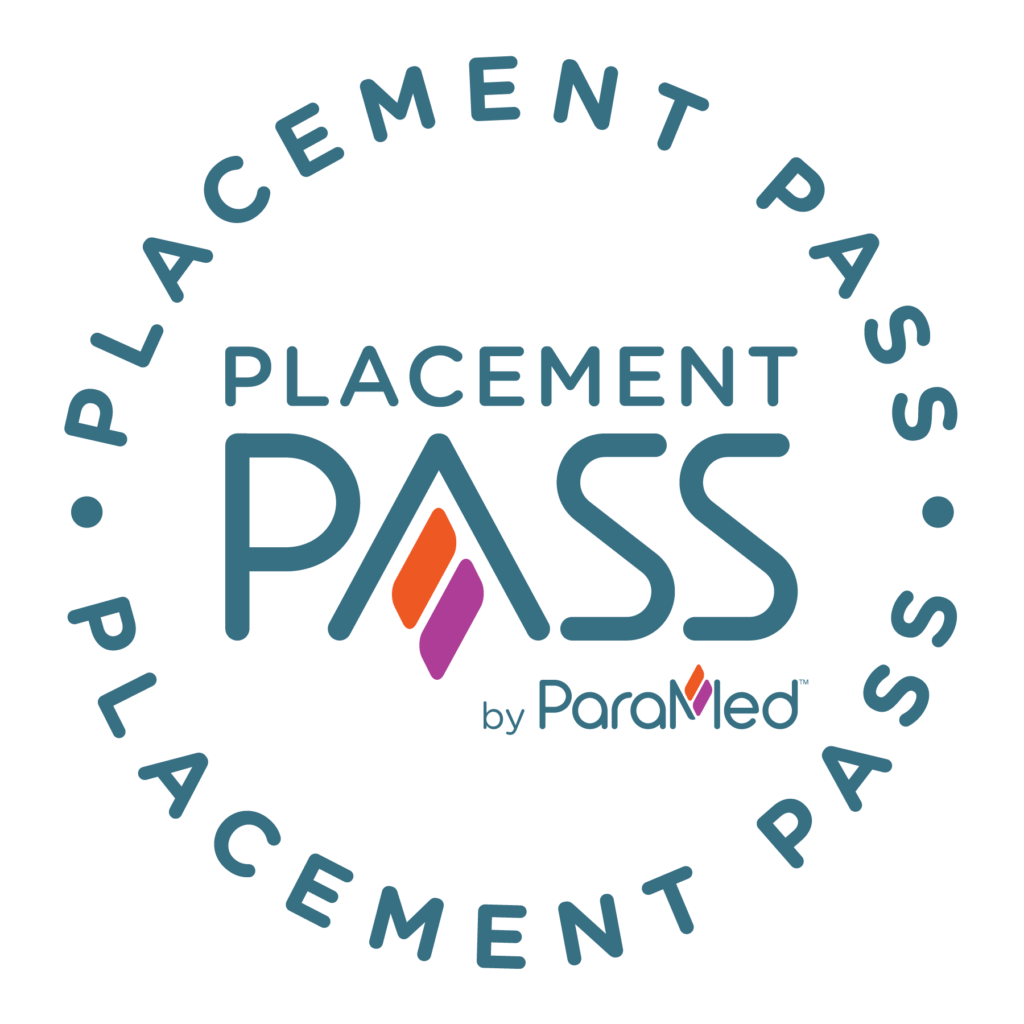 1st

of its kind

Reliable, safe, secure, and available

150K+

students cleared

Reliable, safe, secure, and available

99%

uptime

Dedicated IT team managing Canada's leading Home Health Care Services Provider

10+

years

Providing pre-placement verification and clearance services
What a demo of Placement Pass will include.
Our team can provide a step-by-step demonstration of our Placement Pass portal. Find out how we can simplify the process and alleviate the stress that comes with credential validation so you can focus on your students.
Manage student readiness for placement directly from the portal
See how easy students can upload their health form and supporting documentation
The benefits of having a one-stop source for student and program information
Browse through a range of standard reports and custom reporting capabilities
ParaMed has made the clearance and management of pre-placement requirements simple and easy. Placement Pass is a purpose-built answer you can count on.
Request a demo today for a better tomorrow
Provide us with your information below and we'll have one of our experts reach out to you within 2 business days.
Leave the paperwork to us!
ParaMed has created an accessible, online portal that enables students to upload records and documents to be reviewed and validated in order to be cleared for placement. Once your organization has been onboarded, the student experience is as easy as 1-2-3:
The student creates an account and logs into the portal.
Student downloads, completes and submits all relevant documents.
Once the upload is complete, records are ready for review and validation by ParaMed.
Our team of experts offers support to every student who uses the portal. Whether students are on their phone or laptop, access to Placement Pass by ParaMed is simple and secure.
Canada's first and leader in successful placement management
ParaMed has provided exceptional-quality care and support services since 1974 and has achieved exemplary status through Accreditation Canada. At the heart of our organization are team members practicing the essential health and safety standards set by Ontario laws. Ensuring those standards are followed to keep our clients safe is our number one priority.
Previously known as the ParaMed Requisite Program, ParaMed was one of the first to offer a pre-placement validation service and after witnessing success year after year, we have moved our program online with an easy-to-use portal improving the end-to-end experience for users, minimizing hand-offs and shortening the cycle to clearance status.
Placement Pass by ParaMed values compassion, innovation, reliability, optimism and connectivity – the same ParaMed values integrated into everyday work by over 10,000 of our team members. We exceed the service standards set by other programs by ensuring these values are followed from the time you register your students, to the time one of our nurses has verified and cleared them for placement.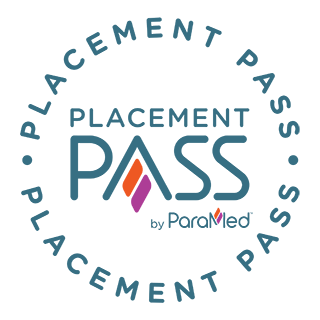 Let's Start your Care Plan Today for a Better Tomorrow