Canada's Leading Home Health Care Services Provider for over 40 years.
Since 1974 ParaMed Home Health Care has been caring for people in their homes, offering a full range of home health care services including personal care, homemaking, therapy and nursing services. But beyond the medical and personal support, ParaMed offers more to our clients by not just considering their condition but their character.
Our ability to successfully match caregivers with clients has allowed us to grow into the largest home care team in Canada. With over 10,000 staff members and 75,000 clients, we ensure your family members receive a familiar face and dignified care.
Learn More
Let's Start Your Free In‑Home Care Assessment Today
ParaMed helps families with dignified care from familiar faces.
Next Day Support Available
Start Your Assessment
Remarkable Moments
Good things are happening everyday at ParaMed. Whether it's a brief encounter or a life changing event, we do everything we can to bring a remarkable moment into the homes of Canadians across the country daily.
Thank you ParaMed for sending us nurse Natara. She took great care of my husband during his first post surgery visit. She is kind, compassionate and clearly highly trained and skilled....truly a nurse - angel!
I have been having a tough time with meals lately due to medications and not being able to eat. Skye made meals I can and want to eat and because of Skye my pants are a little less loose. On Sunday, she made me breakfast as well as an extra plate I could eat later when I got hungry again. She went above and beyond for me.
She is the best, she directs my care, she is efficient, I don't have to instruct her on what to do.
Norma was so very good, thorough, kind...helpful...and she just fit right in and made me feel comfortable.
Customized In‑Home Care Services
ParaMed brings the comfort and support you need at home with the right customized plan to preserve your loved ones independence and safety to help them live better.
ParaMed is proud to be a nationally accredited provider with Exemplary Standing by Accreditation Canada.
Trusted Home Care Support is Nearby
Find Your Local Office
Careers at ParaMed
Learn, Grow and Lead with Canada's Largest Innovative Home Care Company.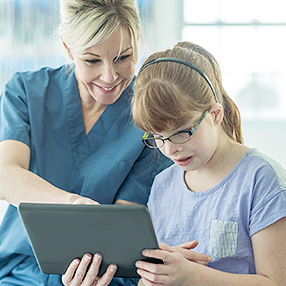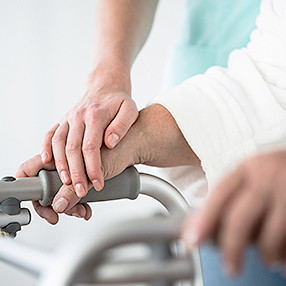 Finding a place where you have the freedom to grow, learn and lead can be challenging. At ParaMed, we're Redefining Care at its core with exciting new technologies and care delivery methods to help our clients live better.
By choosing a career with ParaMed, you're joining a passionate team of professionals dedicated to making a difference in our clients lives.
Work with ParaMed
Let's Start your Care Plan Today for a Better Tomorrow