ParaMed welcomes new Chief Nursing Executive
Improving our patients' experiences and enhancing the quality of care they receive is top-of-mind for everyone at ParaMed. To continue this important work, we are pleased to welcome our new Chief Nursing Executive (CNE), Katarina Busija, to the ParaMed team.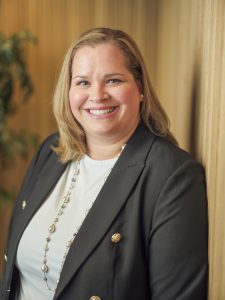 In her role, Katarina will set clinical standards and work alongside our community caregivers to ensure the quality of care we provide is the best in the home care sector. She will support frontline caregivers' ongoing career development and lead the transformation of our team training programs, including creating new, hands-on skill development opportunities.
Katarina will work with health system partners on transformation initiatives, to help advance opportunities for improved care integration across the communities we operate in. She will also collaborate with ParaMed's Patient and Family Advisory Council (PFAC), as we work to embed patient centered care at the centre of our decision making.
Katarina has more than 16 years of health leadership experience, including more than a decade in health care delivery in Ontario. She recently worked at Home and Community Care Support Services Mississauga Halton as Director, Professional Practice and Programming.
Welcome aboard Katarina!