How ParaMed is helping home support workers grow their careers as personal support workers
Imagine being able to upskill at your own pace, at no cost to you, for a new career and be guaranteed a role upon completion. ParaMed, in partnership with multiple academic institutions, is excited to offer bridge training to any of our Home Support Workers (HSW) interested in becoming a Personal Support Worker (PSW). This builds on our commitment to provide our team members with ongoing opportunities for skills development.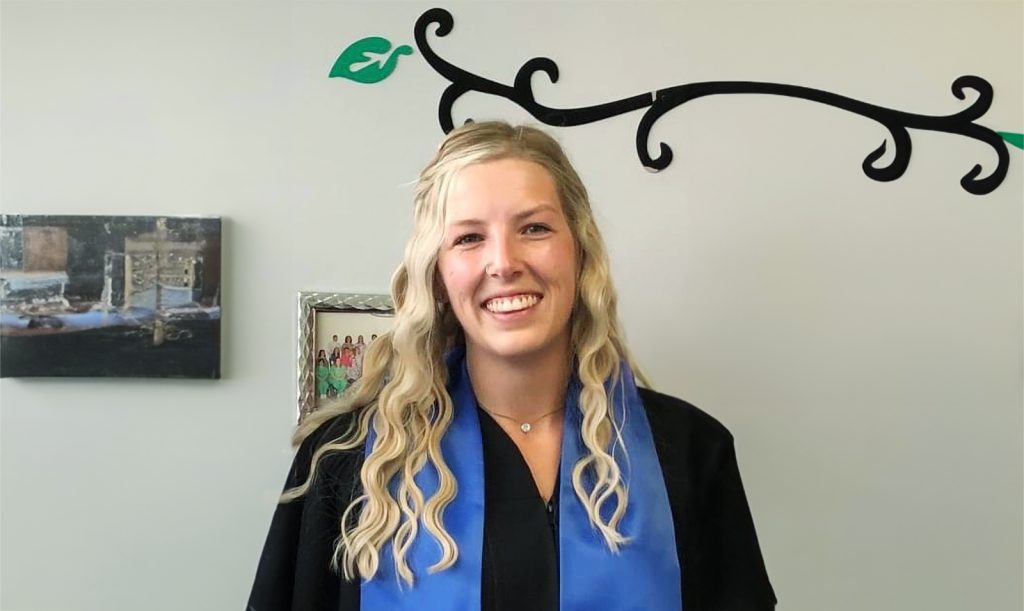 Tarah, a Personal Support Worker in Kingston, ON, graduated as valedictorian of her class. When asked for her thoughts on the program, she says "My favorite aspect was the class size – only 15 students – and how hands-on we were." 
There is no cost to participate, and the flexibility of the programming means that our team members can keep their existing schedules while they learn. This incredible program is accredited by the Ministry of Education. The program is offered in cohorts throughout the year and is a 10 hour/week commitment for eight months.  
Self-paced online modules mean our community caregivers can learn from anywhere and are complemented by onsite labs where they can apply their knowledge to real life experiences.   
After graduation, if participants commit to six months of working with ParaMed, they are guaranteed employment in their new role.    
Tarah says she enjoys making a difference in the lives of her clients. She offers this advice to anyone considering participating in the program, "Enjoy every minute of it, it is a course for life, and you will learn so much if you want to."   
The HSW to PSW Bridging Program is part of ParaMed's overarching commitment to learning development and career growth. From skills labs to specializations like Nurses Specializing in Wound, Ostomy and Continence (NSWOC) and palliative care, our team makes learning a priority and ensures our people are delivering the best possible care to our patients and clients.   
In Tarah's words: "May you continue to learn, to grow and to make a positive impact on the world. You have the power to shape your own destiny!"  
If you are a ParaMed HSW interested in participating, send an email to Careers@extendicare.com with the subject line HSW Bridge Training and we will confirm next steps.