Meet our ParaMed Care Champions
As part of our commitment to support the success of our team members and applaud them for their incredible contributions, ParaMed has established a Care Champion program, celebrating caregivers who go above and beyond to improve care, every day for our patients and clients.
We are excited to announce our inaugural list of those being recognized, nominated by peers, clients, and families in their communities for going the extra mile for the people they care for.
Join us in congratulating our ParaMed team members, and make your own impact by joining our team today. Visit www.paramed.com/careers to learn more.
Meet our ParaMed Care Champions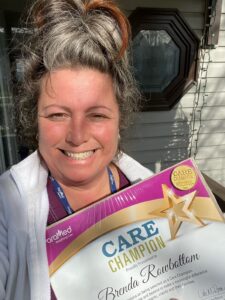 Brenda, Personal Support Worker at ParaMed in St. Catharines, nominated by a peer
"Brenda's longtime client who had been diagnosed with ALS had decided for self-determination and MAID was established and completed. Brenda with her compassion and overwhelming spirit had agreed to draw a portrait of this client holding his unborn child's hand walking into the sunset for him to see before he was to pass and for his wife to keep as a token of his life and passion for it. Brenda made a profound difference in this family's life and specifically for this client who was so touched by this expression of love and humanity. As Brenda put it "thankful I can live my life helping others in need…this is not a job for me…it is my purpose"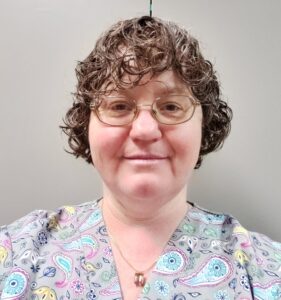 Catherine, Nurse at ParaMed in Belleville, Ontario, nominated by a peer
"Catherine runs a busy clinic in a rural geography. Each time a client comes in, she knows all about their lives, personal activities and families. Catherine will always ensure her clients come first. If there is a request of help, she is the first to step forward. I don't have enough words to demonstrate what an asset Catherine is to this organization. Our company is better for having Catherine in it."
Eduarda, Personal Support Worker at ParaMed in Kitchener, Ontario, nominated by a peer
"Eduarda left a job in finance because she wanted to help people.  She works as a personal support worker and is always positive and caring. Eduarda mentors' new staff and students and receives countless compliments from clients and families for the care she provides.  We had a "nominate a coworker who you think is a superhero" raffle at Waterloo Wellington, and many staff received one to two nominations, while Eduarda received seven. She is clearly a well-respected and valued team member amongst our staff team."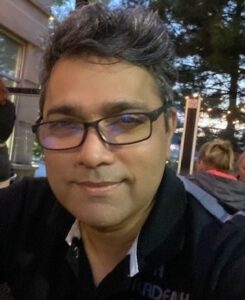 Jose, Scheduling Coordinator at ParaMed in Oakville, nominated by a peer
"Extremely process-oriented and detail-oriented, Jose has exceptional communicational skills and manages the constant changing demands from clients of his area with ease. Has successfully changed the ways of working with PSWs and is on top of all the new processes and process updates and adapts quickly to changes."
Kaitlyn, Registered Practical Nurse, from ParaMed Windsor, nominated by a peer
"Kaitlyn is willing to go above and beyond for her clients and coworkers. She travels great distances to help out when needed. She is extremely knowledgeable of nursing skills and willing to help educate when needed."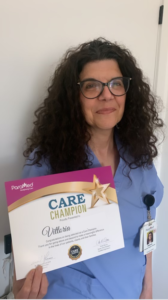 Vittoria, Personal Support Worker at ParaMed in Toronto, nominated by a peer
"Vittoria has been a ParaMed personal support worker for 19 years and her passion and dedication stands up on her daily care for clients and caregivers. Vittoria engages in discussions about how to improve care and proactively offers support to clients when they need it most."