Turning family caregivers into advocates | Meet the co-chairs of the Patient and Family Advisory Council
Rita LePage and Brenda Coulson, co-chairs of ParaMed's Patient and Family Advisory Council (PFAC), have a deeply personal understanding of the needs of patients and their families. They both provide care for their own elderly parents.
Rita's mother is visually impaired and lives with dementia. Propelled by love and devotion, Rita wants to play an active role in her mother's care.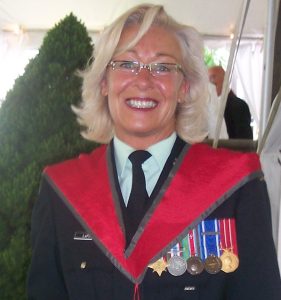 "That's why I am here," she says. "I'm striving to represent and advocate for others who may not have the same experience as us and perhaps do not have a voice."
In their roles on the Council, Brenda and Rita work in partnership with ParaMed and its leaders to improve care and service delivery for patients and clients.
"Together with the other council members, we work to positively influence the care experience of patients and families," says Rita. "There is a place on the council for anyone whose intent is genuine, whose participation is active, and who recognizes the value of being part of the solution."
The Patient Family and Advisory Council (PFAC) offers a platform for patients and families, to shape ParaMed's priorities and policies. To identify areas of improvement, Brenda and Rita encourage council members to share their personal experiences. They liaise between the council, patients and families, and ParaMed teams.
For Brenda, her personal experience with her mother compelled her to join PFAC. She recalled a time in which her mother broke her hip during exercises. After rehab, her mother started receiving PSW assistance for personal care through ParaMed. Brenda felt that she had to be directly involved in her mom's care.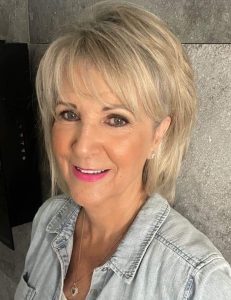 "I am doing this in honour of my mother, and I know this is exactly what she would want and expect of me."
Brenda encourages caregivers to join to be a voice for patient and family-centered health care in their home care communities.
"It's incredibly important for me to be the voice and advocate for the elderly and vulnerable," says Brenda. "If you want to create change, you have to be willing to participate and volunteer to make the world a better place for the people in your life."
New members welcome!
We're actively seeking current and former ParaMed patients and family members across Canada to add their voices to our Advisory Council.
If you're interested in using your experiences to help improve care quality and strengthen service delivery for the thousands of patients we serve every day across Canada, apply here, by filling out the Patient and Family Advisory Council – Expression of Interest Form or scan the QR code below with your mobile phone.
For any questions, please contact PFAC@paramed.com